Kathy E. Lynnes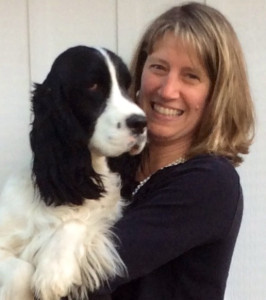 Executive Director
Early Birds Teacher
With a tireless enthusiasm towards her PEDP families and staff, Ms. Kathy has been a member of the PEDP team for over 30 years, with this being her first job out of college.  She came to us from Boston College, where she received her Masters in Education after earning her B.A. from Connecticut College while competing as a member of their crew team.  She grew up in the Chicago area with vacation roots in both Utah and Florida.  Always on the go with many varied interests, Ms. Kathy enjoys cooking, skiing, hiking, antiques, home improvement, visiting family, entertaining friends, and gardening.  She is undeniably forever smitten with her Springer Spaniel, Valentino, and loves to share him with the PEDP kids during the Peirce "walk-to-school" mornings.  She also enjoys sharing her love of cooking, crafting and skiing with the kids here at PEDP as they cultivate interests of their own.
Joanne Malouf
Assistant Program Director
Barracudas Coordinator
Early Birds Teacher
Ms. Joanne earned her Bachelors of Science in Early Education from Roger Williams College in Bristol, RI.  With a deep commitment to our program, students and staff, Ms. Joanne brings a wealth of information to us and has been an integral part of the PEDP team since 1989.  Some of her favorite times at PEDP are spent cooking, crafting and sewing with the kids.  In her leisure time, she also enjoys counted cross-stitch, reading, watching television, and spending time with family and friends.  She's also a big NASCAR fan!
Nancy Holly
Administrative Assistant
Early Birds Teacher
Ms. Nancy joined the PEDP family as an Administrative Assistant and part-time teacher for the morning program in 2013.  After working several years with Marriott Corporation as an Assistant Director of Catering in Anaheim and Boston, she had the privilege of raising two terrific kids (now adults!) with her husband, Mark.  She loves working along side and getting to know all the PEDP families and staff and considers her mornings teaching the Early Birds "her little morning family".  When she's not at PEDP, you can find her on the tennis courts ("Go Nadal!"), painting, keeping up with sports and politics and spending as much time as possible with her family and friends.